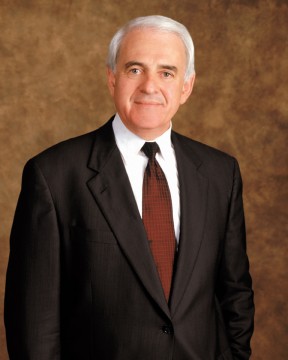 With piquant wit and a knack for sharp storytelling, Franken delivers a unique perspective on newsmakers. 2TW
Emmy® Award-winning reporter Bob Franken has been there live throughout 30 years' worth of unfolding dramas, reporting on national political campaigns, international conflicts and major natural disasters. He has covered combat in both Iraq wars, the White House during the President  George W. Bush administration, the impeachment proceedings of President Bill Clinton, the Supreme Court and Congress, and he forced world attention on the Guantanamo Bay prison camp with extensive on-location reporting.
During a 20-plus-year career at CNN, Franken served as the network's Capitol Hill correspondent and as a Supreme Court and White House reporter. He covered breaking news, including the 9/11 attacks and countless presidential and congressional campaigns.
A native of Baltimore, Franken began his broadcast career in Marshfield, Wisc. He has worked as a reporter and anchorman in Cleveland; as a bureau manager at NBC in Pittsburgh; and as a deputy assignment manager in Washington, D.C. for CBS News.
One of Franken's most memorable stories, he says, was his exclusive coverage of the escape of Iraq War American POWs who had been given up for dead. He had the "incredible experience of changing the agony of their families to sheer joy by reporting the news from 8,000 miles away."
With a knack for sharp storytelling and a piquant wit, Bob Franken shares his own unique perspective on the news and newsmakers of our time.
Learn more about Bob Franken and find current samples of his writing at his website, http://www.bobfranken.tv