Honest — and humorous — consumer advice about car repair with "Car Talk's" Ray Magliozzi. 2TW
Creator of Peabody Award-winning "Car Talk" show for National Public Radio takes the fear out of car repair and finds the fun in engine failure.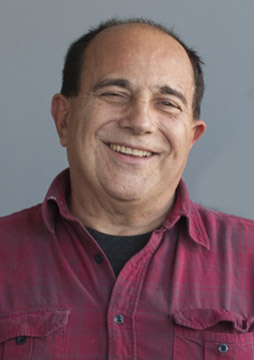 Ray Magliozzi and his late brother, Tom, created the "Car Talk" radio program, which, in 1992, won the Peabody Award in recognition of its excellent storytelling in electronic media. Heard by more than 3 million listeners each week and carried on more than 500 National Public Radio stations, the fast-paced call-in show has been lauded by the national news media since its debut. It was also among the NPR Cultural Programs awarded the Presidential Medal of the Arts in 2000.
Better known to their listeners as "Click and Clack, the Tappet Brothers," the brothers took their nicknames from the clicketyclack sound made by aging autos. Both graduates of the Massachusetts Institute of Technology, they began the show at WBUR in Boston in 1977, where it soon attracted a strong local following. They took it to the NPR network, and a national audience, a decade later.
In 1989 the brothers launched a highly successful newspaper column distributed nationally by King Features Syndicate. Following the format of their radio show in their twice-a-week "Click and Clack Talk Cars" column, the uninhibited brothers dispensed automotive first aid to their readers as they mixed wisecracks with muffler problems and roadside philosophy with wheel alignment.
In 2012, the brothers announced they were retiring from the radio show, and it has been heard in re-runs on NPR member stations since then. The Car Talk production team has been actively producing new shows built from the best of its 25 years of material – more than 1,200 shows – with some updates from the brothers.
According to "Car Talk" executive producer Doug Berman, "NPR believes the guys' humor and knowledge are timeless, and they plan to keep distributing the show as long as there are people who enjoy listening to it."
Following his brother's death in November 2014, Ray knew that Tom would want him to continue helping people with their car problems and making them laugh. Therefore, he decided he would continue to write the column and call it "Car Talk."
SAMPLE COLUMN
Move to different climate shouldn't cause performance issues
November 14th 2016
Dear Car Talk:
I own a 2003 Toyota Avalon that has 45,000 miles on it. I'm the original owner, and I live in Hawaii. My wife and I are thinking of relocating to the Pacific Northwest and are wondering if the change in weather temperature will do anything to change the car's performance. The car runs really great, with no engine problems. Back in the '90s, I shipped my 1986 Chevy truck to my son, and a year later, there were all kinds of problems. One was that the engine would stall upon accelerating, which is scary when trying to zoom across a busy intersection. Another problem was when a mechanic reported that the engine fan was hitting the shroud, even though there was no accident involved. I would appreciate your feedback and thoughts. Aloha! — Jackson
Well, since you're moving from the earthly paradise of Hawaii to a place where it's cloudy and rainy 300 days a year, my biggest concern is that your Avalon is going to become depressed. You might need to start dropping Carzac into its tank.
But I have no worries about the move, mechanically. I guess you'll find out if the sunroof leaks, but in terms of the engine or drivability, the car won't miss a beat.
The reason your old truck started having problems a year after you shipped it to your son is because … you shipped it to your son. He probably drove it like an animal. And that stalling probably was due to the aging carburetor. But you'll have no such problems with this car, Jackson.
On the other hand, maybe you wrote to me hoping I'd talk you out of the move. In which case, use this answer: You're going to have nothing but trouble with this car in the Pacific Northwest, Jackson. In fact, I predict it's going to cost you $60,000 or $70,000 just to get the car acclimatized to its new environment. So stay put!
* **
If you buy a used car, will you just be inheriting the previous owner's problem? Click and Clack dispel this and other myths about used cars in the pamphlet "How to Buy a Great Used Car: Secrets Only Your Mechanic Knows." Send $4.75 (check or money order) to Car Talk/Used Car, 628 Virginia Drive, Orlando, FL 32803.
***
Got a question about cars? Write to Car Talk in care of this newspaper, or email by visiting the Car Talk website at www.cartalk.com.
(c) 2016 by Ray Magliozzi and Doug Berman
Distributed by King Features Syndicate, Inc.