Researchers at one of America's most trusted institutions inform readers on new products and innovative features, how to make intelligent purchases, smart comparison shopping, and product recalls.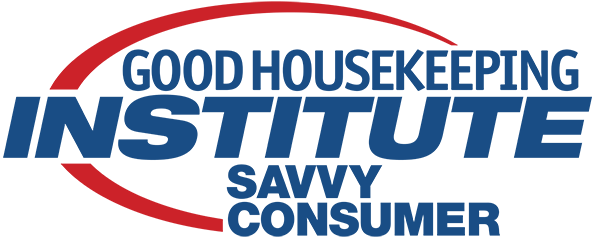 Nutrition update: Grocery shopping made easy
October 31st 2016
The Good Housekeeping Nutritionist-Approved Program, designed by nutrition director Jacyln London, can help you make good choices while grocery shopping. When you spot our emblem on boxes, bags and cans, you'll know you can confidently pop the item in your cart without spending tons of time scrutinizing the label. Before a product earns the emblem, it's vetted in the GH Nutrition Lab, which means we consider what is and isn't in it to determine if it meets our "Yeah, go for it" standards. And of course, it has to be yummy. But it also must make eating well easier for you. Here are our very first GH Nutritionist-Approved foods; look for them and more products that have earned our Emblem in stores this fall.
Salad Made Simple
You'd love a giant salad, but who wants to chop veggies after a long day? Dole Mixes and Dole Slaws (from $3, dole.com) combine the most flavorful, nutrient-packed veggies into a one-bowl wonder.
Dietitian download: Try topping greens with sliced avocado or a poached egg instead of dressing: Research has shown that adding healthy fats can help you absorb nutrients better. You also can add the greens to stir-fries and omelets with lean protein and whole grains for a meal in minutes.
Fresh Fruit on the Fly
If you've ever fished a crushed banana out of your bag, you'll appreciate how Chelan Fresh (prices vary, chelanfresh.com) provides innovatively packaged cherries, apples and pears to make fresh fruit easy to eat in transit. The company's Rockit Apple Tubes and Cup o' Cherries fit into car cup holders (the cherry cup even has a built-in place to put pits!).
Dietitian download: A juicy SugarBee apple – Chelan's brand-new honeycrisp non-GMO hybrid – packs up to 5 g of filling fiber and loads of immune-boosting antioxidants.
Hot Meals in Minutes
There are days when you just know you'll be nuking your dinner. Luvo's line of frozen fare (from $2.50, luvo.com) is flavor-packed and more nutritious than typical entrees on ice, and each meal provides at least a serving of veggies. I also love the burritos, which are lower in sodium, saturated fat and added sugar than others in that aisle.
Dietitian download: Luvo's fruits and veggies are brought to below-zero temps after being picked. This means produce in these meals may be more nutritious than if you'd bought it fresh.
Muffins
You'd never know by the taste, but a vegetable is the first ingredient in all of Garden Lites' muffins ($4 for a pack of four,
gardenlites.com) – even the chocolate variety. Most muffins on the market, even those that contain "superfoods" like bran and flax, are loaded with added sugar and saturated fat.
Dietitian download: With 120 calories per muffin, these treats provide a serving of veggies and are gluten-and-dairy-free. Enjoy a veggie-based muffin with 1/2 cup unsweetened Greek yogurt and fruit for breakfast, or have one after dinner, for dessert. The 3 g of filling fiber and protein makes them super-satisfying.
Grown-up Cheese Sticks
Jarlsberg – the nutty, slightly sweet and salty Norwegian cousin of Swiss cheese – is sophisticated enough for adults. Plus, the Snacks, Lite Slices (50 calories and lower in saturated fat!) and wedges ($5, jarlsberg.com) are all Nutritionist-Approved as smart pieces of your snack-and-sandwich puzzle; they're more flavorful than other part-skim blends on the market.
Dietitian download: Since aged cheese can contain minimal lactose or none, those who are lactose-intolerant can still enjoy a stick (and 20 percent of your Daily Value for calcium that comes with it!). Add a piece of fruit to beat that 4 p.m. energy slump.
ON ANOTHER MATTER …
Ask April
April Franzino, GH Beauty Director, answers your beauty questions.
Q: Can pollution cause skin damage and signs of aging?
A: Unfortunately, yes. "Studies show that people living in higher-traffic urban areas have more brown spots and pronounced wrinkles than those in more rural environments," said Dendy Engelman, M.D., a dermatologist in New York City. "Pollution generates excess free radicals that can harm the skin's ability to produce collagen and retain moisture." Your best bet to help repair and prevent pollution damage: Apply a face serum with high levels of free-radical-
fighting antioxidants like vitamin C, ferulic acid and green tea (try GH Seal holder No7 Protect & Perfect Intense Advanced Serum, $30) daily, and upgrade your face-washing routine to include a cleansing brush, which will remove pollution particles more thoroughly, Dr. Engelman said. We recommend GH Seal holder Olay ProX Advanced Cleansing System, $35.
TABLE
GH Nutrition Lab Standards
Look for our new emblem! The GH Nutrition Lab wants to help you choose foods that are delicious, good for you and super convenient. You can count on all foods featuring our emblem to be:
Nutritious: They're based on real, whole foods.
Transparent: They don't use marketing language that implies they're better for you than they really are.
Simple: They make it easy to choose healthier options.
Photo credit: Mike Garten
Photo caption: Good Housekeeping's nutrition director, Jacyln London, helps you make good choices while at the grocery store.
Recalls Alert
The following products and vehicles were recalled by the Consumer Product Safety Commission and the National Highway Traffic Safety Administration. Unless otherwise indicated, discontinue use of the products immediately and return them to the store where purchased for a refund. For more information about the products, call the manufacturer or CPSC's toll-free hotline, 800-638-2772. Only some cars or trucks recalled are affected. Contact a dealer for your model to see if it is included in the recall. The dealer will tell you what to do.
PRODUCT/VEHICLE
PROBLEM
3 Squares rice and slow cookers, sold at home, hardware, mass merchandisers and department stores nationwide and online at Amazon, Bed Bath & Beyond, Best Buy, Costco, Get3Squares, Home Depot, Kohl's, Target, Wayfair and other websites from December 2015 through July 2016 for between $30 and $70, depending on the model and capacity.
The rice/slow cooker's improperly installed wiring can cause electrical shorting in the unit, posing fire and electric shock hazards. Consumers should immediately stop using the recalled rice/slow cookers and contact 3 Squares to receive a free replacement cooker, including shipping. Contact 3 Squares at 800-390-0249 from 9 a.m. to 5 p.m. PT Monday through Friday or online at www.Get3Squares.com. Click on "Recall" for more information.
2016-2017 Nissan Maxima, 2015-2017 Murano and 2015-2016 Murano Hybrid, equipped with Intelligent Cruise Control
The affected vehicles have Anti-Lock Brake actuator pumps that may allow brake fluid to leak onto an internal electrical circuit board. A brake-fluid leak onto the circuit board may result in an electrical short, increasing the risk of a fire. Nissan will notify owners, and dealers will inspect the ABS Actuator, replacing it as necessary, for free. The manufacturer has not yet provided a notification schedule. Owners may contact Nissan customer service at 800-647-7261. Note: When brake fluid has leaked onto the circuit board, the ABS warning lamp will remain illuminated for more than 10 seconds after engine startup. If this occurs, owners are advised to park the vehicle outdoors, away from other vehicles or structures, and to not drive the vehicle.
(c) Hearst Communications Inc.
Distributed by King Features Syndicate