Candid advice that addresses younger readers' personal issues and relationship problems. 2TW
Help Me, Harlan! is a bold, compassionate and humor-filled nationally syndicated twice weekly advice column written by a man. Harlan Cohen, one of the world's only male syndicated advice columnists, has more than 15 years of expertise in exposing and exploring everything on the minds of younger readers in search of answers.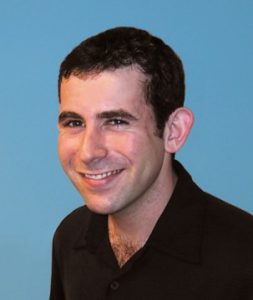 Harlan Cohen is the best-selling author of a half-dozen books, a professional speaker, a musician, and one of the most widely read and respected male syndicated advice columnists in the country. Harlan is the best-selling author of the books The Happiest Kid on Campus(Sourcebooks), Dad's Pregnant Too!(Sourcebooks), The Naked Roommate: And 107 Other Issues You Might Run Into in College(Sourcebooks), and Campus Life Exposed: Advice from the Inside(Peterson's). His newest book, Naked Dating: Five Steps to Finding the Love of Your Life (While Fully Clothed and Totally Sober) was released in April 2012 by St. Martin's Press.
Harlan has been featured as an expert offering advice in The New York Times, the Wall Street Journal Classroom Edition, Real Simple, Seventeen, Psychology Today, and hundreds of other newspapers and publications. King Features Syndicate distributes his "Help Me, Harlan!" advice column worldwide. Harlan is a frequent guest on television programs across the country and has been a guest on hundreds of radio programs.
Harlan is a professional speaker who has visited more than 400 college campuses. He is an expert who addresses teen issues, college life, parenting, pregnancy, dating, relationships, sex/no sex, rejection, risk taking, leadership, women's issues, and a variety of other topics. Harlan is the founder of the websites: HappiestKidonCampus.com, NakedRoommate.com, DadsPregnant.com and HelpMeHarlan.com.
He is the producer, lead singer, and musician on his album, Fortunate Accidents. He is also the founder and president of Risk/Rejection Awareness Week (February 7–14 annually) and the International Risk-Taking Project. He lives in Chicago with his wife and two young children. In his spare time, he likes to smile and laugh or laugh and smile, or just smile and laugh at the same time (he also likes to do this while working).
SAMPLE COLUMN
Dear Harlan,
I don't know how to handle this situation. I have a great boyfriend, but he is friends with his ex. They spend time together alone. He says he doesn't have feelings for his ex anymore, but I know she has feelings for him; she has made it clear to him. I want him to have his own friends, but I don't know how to handle the situation. It makes me uncomfortable. Any advice?
Not Jealous
Dear Not Jealous,
There's no way I would want my wife to hang out with an ex who wants to be with her. I wouldn't expect my wife to be comfortable with me hanging out with an ex who is in love with me. There are enough friends in the world that we can avoid spending time with an interested ex. It's not about feeling jealous or insecure; it's about protecting yourself from getting hurt. Exes get back together. It happens ALL THE TIME. There is nothing wrong or unreasonable about telling him how this makes you feel. Give him a chance to respond. Express what you want in order to feel safer in the relationship. You can encourage him to spend time with friends, but not friends he's kissed and who also want to kiss him. Make it a rule for you, too. If he can't give you what you want, be prepared to move on. It's scary enough to fall in love and open up; it's even scarier when the person you love is hanging out with a friend who's just waiting for you to become an ex.
* * *
Harlan is author of "Getting Naked: Five Steps to Finding the Love of Your Life (While Fully Clothed and Totally Sober)" (St. Martin's Press). Write Harlan at harlan(at)helpmeharlan.com or visit online: www.helpmeharlan.com. All letters submitted become property of the author. Send paper to Help Me, Harlan!, 3501 N. Southport Ave., Suite 226, Chicago, IL 60657.
(c) Harlan Cohen 2016
Distributed by King Features Syndicate Inc.