America's favorite lifestyle manager gives busy consumers practical advice. 6TW, illustrated Sunday
Millions of readers across the country rely on Heloise every day to help them simplify their lives — at home, at work, on the go. In her popular newspaper column, America's favorite lifestyle manager offers practical, dependable advice for today's busy consumers. Readers look for the hints that anchor the column each day:

Monday – "Fast Facts" and readers vent their pet peeves in "Sound Off"
Tuesday – Consumer connections
Wednesday – Heloise's Kitcheneering with food and kitchen hints
Thursday – "Test Your Hint IQ" and pick up clutter-cleaning pointers
Friday – Getting ready for the weekend – gardening and plants, home improvement, travel
Saturday – "Pets" with photo
Sunday – All around the house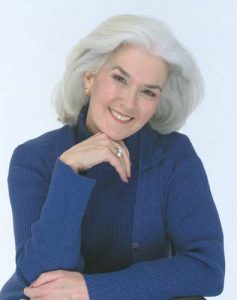 Hints from Heloise column is internationally syndicated in more 400 newspapers. She has been a contributing editor and columnist for Good Housekeeping magazine for more than 25 years. Heloise is always a reader favorite.
Heloise is the author of more than a dozen best-selling books with more than 7 million copies in print. Her newest book, Handy Household Hints from Heloise, was published recently. She is a frequent guest on national and local radio and television shows, including the "Today Show," "The View, " CNN and "Late Show With David Letterman."
Heloise travels around the country sharing her consumer information and advice with charity organizations, businesses and civic groups. Heloise makes frequent speeches about women's health, consumer and environmental issues. She supports pet- and literacy-related causes and speaks to military families throughout the U.S. Her website, www.Heloise.com, is also a popular online resource.
Heloise was awarded the Communicator of Achievement Award by the National Federation of Press Women in 2009, the Headliner Award from Women in Communications and the Mental Health Mission Award, the National Mental Health Association's first award for outstanding contribution to mental health education. She received the Distinguished Alumnus Award from Southwest Texas State University (now Texas State University) in San Marcos, Texas, where she received a Bachelor of Science degree in education with a double major in business and mathematics with a teacher's certificate.
She lives in San Antonio with her husband David, and mini schnauzer, Cabbie. Heloise and her husband are high fliers — being hot-air balloonists, owning the Heloise Hot Air Balloon. And Heloise tandem-jumped with the Army Golden Knights Parachute Team in January 2009. She and David also are Ural motorcycle enthusiasts, riding theirs around Texas.
SAMPLE COLUMN
That's a holiday wrap!
November 14th 2016
Dear Readers: Today's SOUND OFF is about holiday plates: "Why can't manufacturers make a nice variety of square and rectangular holiday plates for goodies? Have you ever tried to put foil or plastic around a large circular plate? It never fits!" — Barbara C. in Montana
Barbara, it's a little bothersome and somewhat frustrating. Here is a hint: Rather than putting the wrap over the food, then tucking it UNDER the plate, place the wrap UNDER the plate (put several pieces on the counter, "fanned out" in a circle) and pull the wrap UP over the food. Twist to seal, or close with a twist-tie. Thanks to my husband, David, for showing me this hint! — Heloise
FAST FACTS
Dear Readers: Other uses for cotton swabs:
* Use to dip into a lipstick tube to get the last bit!
* Dip in rubbing alcohol and clean around yucky computer keys.
* For knickknacks, to clean small areas.
* For a small paint touch-up.
* Remove nail polish from cuticles.
— Heloise
IRON THE WAX
Dear Heloise: To get candle wax off my carpet, I placed a paper towel on top of the wax and ironed it very lightly with an iron on the lowest heat setting. I repeated this process until no more wax appeared on the paper towel. This process lifted all the wax off the carpet. — Dora G., via email
Dora, just remember that before taking an iron to spilled wax on carpet, the wax must be DRY AND COOL first. — Heloise
DENVER BREW SAUCE
Dear Heloise: I seem to remember you had a marinade/barbecue sauce recipe that uses dark beer. It was really tasty and different. Can you please find it for me? — Virginia M. in Houston
Yes, I do! It does have a "kick" to it, and is easy to make. Here it is:
HELOISE'S DENVER BREW SAUCE/MARINADE
1 cup dark beer
1/4 cup vegetable oil
2 tablespoons plus 1 1/2 teaspoons Dijon mustard
2 garlic cloves, minced
1/2 teaspoon salt
1/4 teaspoon freshly ground black pepper
1/4 teaspoon sugar
Whisk all the ingredients together in a large bowl. Use as is right away, or put into a lidded jar or bottle, then store in the refrigerator. It will keep for up to seven days. For more delicious sauces and marinades, including many family recipes, order my Seasonings, Sauces and Substitutes pamphlet. Please visit www. Heloise.com, or send $3 and a long, self-addressed, stamped (68 cents) envelope to: Heloise/SSS, P.O. Box 795001, San Antonio, TX 78279-5001. Meat that has been marinated tastes better than simply seasoning it before grilling or cooking. Once you make this one, next time make it your own by adding different ingredients! — Heloise
(c)2016 by King Features Syndicate Inc.
---
Ways to save water and dollars
November 12th 2016
Dear Readers: WATER CONSERVATION is important all year long, especially in many parts of the country, such as Texas and California. Here are some hints to save water around the house and on your water bill:
* Take shorter showers. This is a biggie!
* Brushing your teeth? Cut the water off during it.
* Toilets and pipes must be leak-free.
* Don't run the water over dishes. Fill the sink instead.
* Limit small loads of laundry and dishes — wash only when the machine is full.
Small changes in your daily habits can add up to big savings. Take note of your water bill now, and look at it again in a few months. — Heloise
PET PAL
Dear Readers: Here's a feline flashback photo from 2010 from Sharon L. in San Antonio. Her cat, Mr. Kitty, is getting a drink from the tub!
To see Mr. Kitty and our other Pet Pals, visit www.Heloise.com and click on "Pet of the Week." — Heloise
EMERGENCY LIGHTS
Dear Heloise: Always wanting to be prepared in the event of a power outage, here is an easy way to light a room.
Stand a small flashlight in a glass so the flashlight stands upright, and set it in the middle of the room. Voila. Light! Make sure you are stocked up with fresh batteries. — Dennis D. in Cleveland
TAG-SALE TRICKS
Dear Heloise: To have a profitable garage sale:
* Make clear and readable signs in large letters.
* Arrange your things artfully and in clusters of like items, so people will be inspired!
* This is the time to get rid of items you no longer want, so price them to sell. Mark as many items as possible for a dollar or less, because it all adds up.
* Schedule the sale around the first of the month. This is a time when many people get paid and have extra cash on hand.
The point of the sale is to get rid of clutter; making money is a bonus. — Tag Sale Queen, via email
Yep, you are right! Mark the items so they will sell! — Heloise
DON'T WASTE MONEY
Dear Readers: Do you pay attention to the "SELL-BY" date on boxes of dry goods on the grocery-store shelves? You should, but know what you are looking at.
The sell-by date is the date by which the grocer needs to pull the item off the shelf. If you find an item that has not been pulled, notify store personnel. The item is not spoiled; it is just not at its peak for freshness and appearance. — Heloise
MAYBE MOVING
Dear Heloise: Every few months, I clean out every drawer, cupboard and closet as if I were moving. I dispose of expired goods, cull items for donation to library/animal shelter/homeless groups, inventory staples (noting duplicates and those needed), clean thoroughly and finally collect items for trash/recycle/resale. When I do move, I usually have less to pack and carry. This works! — Judith M., Camarillo, Calif.
(c)2016 by King Features Syndicate Inc.
Photo caption: Here's a feline flashback photo from 2010 from Sharon L. in San Antonio. Her cat, Mr. Kitty, is getting a drink from the tub!