Search, discovery, analytics, rates and scores for mobile apps. 3TW
Mobilewalla is a search, discovery and analytics engine for all major smartphone platforms. Recently ranked No.14 out of 40,000 reference apps in the iTunes store, Mobilewalla independently rates and scores all mobile apps. The Mobilewalla app feature is available three times a week for newspaper and online news sites. Twice a week, Mobilewalla rates timely topics of the week pegged to relevant news, events, holidays and calendars. The third Mobilewalla column is the weekly hot list of fastest-rising consumer-driven favorites in the app store.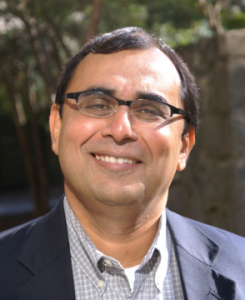 Anindya Datta, Founder and Executive Chairman, is a leader and IT innovator with core contributions in the area of internet and high performance database systems. Anindya served as Associate Professor at the Georgia Institute of Technology from 1998 to 2003 and is currently an Associate Professor at the National University of Singapore. His previous company, Chutney Technologies, was acquired by Cisco Sytems in 2005. Anindya earned his Ph.D. and his M.S. degrees from the University of Maryland, College Park.
SAMPLE COLUMN
Mobilewalla Fastest Movers
November 9th 2016
Fastest Movers, Apps of the Week
(November 6 – 12, 2016)
This week's Fastest Movers includes races through space, mice who make desserts, teacher's pets and designer dragons.
APPLE
[icon 01] Deemo ($1.99)* – Deemo is a game that involves music, a mysterious girl who falls from the sky and Deemo, a character who tries to rescue the lost girl. (Mobilewalla Score: 97/100)
[icon 02] The Trail – A Frontier Journey (Free)* – This game features pioneers heading out to explore the new frontier, and eventually building skills and a new home for themselves. (Score: 96/100)
[icon 03] Bloons Supermonkey 2 ($2.99)* – Monkey Town has been invaded by bizarre Bloons. Help Super Monkeys use new powers to pop the invading Bloons. (Score: 95/100)
[icon 04] Cake Break (Free) – Cake Break is a match-three game that features a theme of mice making desserts with colorful marshmallows, and traveling the world to find recipes. (Score: 94/100)
[icon 05] Me by Tinybop ($2.99) – This app inspires kids to use graphics and words to define themselves and explore their story, with prompts to get them answering questions. (Score: Too new to rate)
ANDROID
[icon 06] Hyperburner ($2.99)* – Hyperburner places the gamer in the cockpit of a starship. Race through the galaxy as fast as possible to move up the leaderboard rankings. (Mobilewalla Score: 95/100)
[icon 07] Z Camera (Free)* – This photo app is a favorite for users because it concentrates on offering simple features that they can use daily, including editing, filters and stickers. (Score: 92/100)
[icon 08] DragonVale World (Free)* – This DragonVale line extension features 3-D visuals and a habitat you build where you can raise and breed all manner of exotic dragons. (Score: 91/100)
[icon 09] Lifeline: Flatline ($2.99)* – In this horror-themed game, you guide a woman trapped in a frightening secret scientific facility as she attempts to escape to safety. (Score: 90/100)
[icon 10] My Teacher – Classroom Play (Free)* – Kids get to change roles and play a virtual teacher in this app where they decorate their classrooms and care for their class pet. (Score: 81/100)
Apps with an asterisk* denote availability on Apple and Android.
Mobilewalla is a search and discovery engine using breakthrough technology to rank every app to help consumers navigate the mobile application marketplace. Apps are ranked using an algorithm that weighs several characteristics, including user ratings, staff recommendations and position within the category. Mobilewalla calculates fastest rising apps in real time. These are the apps that are gaining most in popularity among users each week. For more app intel, go to www.mobilewalla.com. Anindya Datta is a technologist and founder of Mobilewalla.
(c) 2016 Wordster, Inc., Distributed by King Features Syndicate