MEET RICARDO
THE MOST FAMOUS CHEF YOU'VE NEVER HEARD OF
WHO IS RICARDO?
Canada's #1 Celebrity Chef
TV Personality
Entrepreneur
Author
Philanthropist
RICARDO IS PERSONALITY AND PASSION!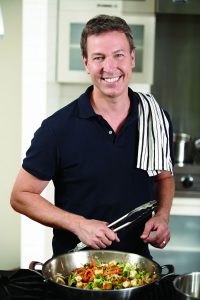 Renowned chef Ricardo Larivée believes in celebrating a contemporary family lifestyle. His mission: bringing family and friends together around the table. His values: authenticity, team spirit, loyalty, and the love of food.
RICARDO is a weekly recipe column featuring a simple recipe, colourful photos, a 2-minute video, and step-by-step instructions.
Be a part of the RICARDO revolution and join him for a delicious trip through Canada's culinary countryside.
SAMPLE COLUMNS