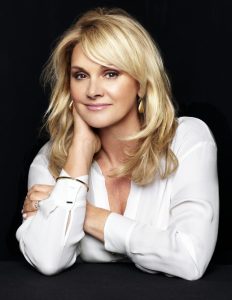 Recognized internationally as the "Queen of Renovation," Debbie Travis promotes her enthusiastic vision of home decorating on many media fronts.
Whether it is viewers who tune in to watch her two highly rated television shows, "Debbie Travis' Painted House" and "Debbie Travis' Facelift" on HGTV, or readers who buy her award-winning series of books and follow her weekly syndicated newspaper column, Travis manages to make all of her home-based projects accessible for viewers and readers alike.
In 1995, Debbie launched her TV series, "Debbie Travis' Painted House," in North America. Televised in more than 50 countries, "Debbie Travis' Painted House" is best described as part how-to, part travelogue, part confessional and part soap opera. For seven years, Debbie came face to face with every style of home and a diverse range of people.
Debbie launched her latest reality-based decorating and renovation show, "Debbie Travis' Facelift" to a record number of viewers. The series began airing across the United States in January 2004 on HGTV, which reaches 85 million homes.
In October 2003, the Academy of Canadian Cinema and Television recognized Debbie's work with a total of five nominations. Travis won two Gemini Awards, the Canadian equivalent of an Emmy Award, for Best Host of both "Painted House" and "Facelift"at the Academy's 18th Annual Gemini Awards.
Debbie is the author of eight home-design specialty books. Her syndicated column is featured in many major newspaper markets, including the Chicago Sun-Times, the Atlanta Journal-Constitution, Milwaukee Journal Sentinel, the Toronto Star and The Vancouver Sun.
She has appeared several times on "The Oprah Winfrey Show"and has become part of the "decorating dream team" on "Live With Regis and Kelly."
Debbie's biggest achievement is juggling all of the above with a house full of teenagers.
SAMPLE COLUMN