Helpful fix-it solutions and expert DIY advice for home repairs. 3TW w/ illustration
The ultimate do-it-yourselfer's column. Kelly Carell offers helpful fix-it hints and much-needed information for the even the most unhandy!
The Super Handyman column, written by Al Carrell for almost 50 years, has now been taken over by daughter, Kelly Carrell, the Super HandyMom, after the passing of Al in August of 2014.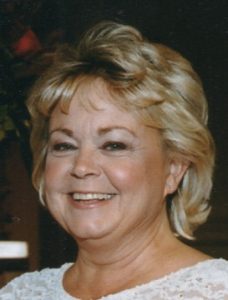 Kelly Carrell has been working with father, Al, for almost 30 years and has had her own byline on the column since 1995.  In addition to the newspaper column, the Super HandyMom has helped with several of her Dad's books, including co-authoring his last, Home Fix-it 101.  She has made special appearances on several Dallas/Ft. Worth television shows and Home Shows and thoroughly enjoys meeting other DIYers.  She and the Super Handyman had their own radio shows for several years and, most recently, co-hosted with Kent Patterson of San Antonio their call-in show called "Ask the Expert" on KSKY in the Dallas/Ft. Worth market.  She has been a guest on several other radio shows, including SiriusXM's Martha Stewart's Living Radio Station.  She has had the pleasure writing articles for and been interviewed by several do-it-yourself magazines including Woodworker, Extreme How-To and Real Simple publications.
The Super Handyman is an invaluable resource to those who love the notion of fixing things around the house, as well as to those who dread it. With easy-to-follow tips and a firm understanding of household needs, the Super HandyMom can turn a mild-mannered homeowner into a Super Handyman.
The Super Handyman column is distributed three times a week by King Features Syndicate to hundreds of newspapers nationwide.
At home in Texas, The Super HandyMom is the ultimate do-it-yourselfer. She enjoys projects like painting, woodworking, remodeling and gardening. She has built a couple of barns as well as a rock fireplace and is quick to tackle anything else around the house she shares with her husband, Richard.  She also enjoys tatting, making bobbin lace and other fiber art crafts, stained glass, painting, gardening and sewing.  Basically, she'll try anything once. 
For additional information or to book Kelly for seminars and other public appearances, please contact Richard Day Public Relations at richardd57@yahoo.com or call 214-793-8801.
SAMPLE COLUMN
A HANDY HIGH-REACHING REPAIR TIP
January 11th 2016
I'm vertically challenged, so I'm always finding new ways to reach up high for repairs or renovating work. My secret weapon for changing a light bulb in my tall patio ceiling fixture is my plunger. The handle adds about two feet to my reach and the rubber plunger seats well against the bulb to turn it out. To replace it, I just set the new bulb into the center of the rubber base and lift it up to the fixture. Then I apply some pressure and turn it back into place.
***
Dear Super HandyMom: I have created a nice patio and have added a lot of plants to it. I have chosen some nice self-watering planters to keep them from drying out. I also mix my own potting soil with lots of amendments that help my plants grow healthy and strong. Speaking of soil, I store it in a plastic trash can that has wheels on it. This keeps it fresh longer, and the wheels make it easy to lug around when I need to. – C.P.
***
A SUPER HINT – When cleaning a fireplace, keep a spray bottle filled with water on hand to spray the ashes periodically to keep them from circulating into the air. Also make sure that you have a very good filter on your vacuum, which also will prevent the ashes from getting into your house air.
***
Dear Kelly: My mother gave me a beautiful pitcher that she has had for many years. I wanted to use it as a flower vase, but didn't want to ruin it with water stains. I found an empty olive jar and set it down inside the pitcher. It fits perfectly, so now I can fill the jar with water and set the flowers in it. I have a vase and the pitcher is protected. – T.S.
***
Q: I have a question. I like to use the ready-to-light fire logs that you buy at the grocery store. They are so easy to use and even come scented now. But they leave a waxy stain on the bottom of the fireplace. Is there a relatively easy way to remove this? – L.G.
A: Clean out all of the ashes. Then dilute the stuff with mineral spirits paint thinner over the wax. Cover it completely with clay cat litter, which will absorb the diluted wax overnight. You can sweep it up the next day.
***
A Tip From the Super HandyMom – Wooden drawer pulls and cabinet knobs are much less expensive than the metal type. Check out the super metal-finish spray paints available today. You can stick all of the knobs on a scrap of cardboard and use the metal spray paint to turn the budget knobs into fancy,
expensive-looking knobs. For most people, it will be really hard to tell the difference. This paint also is great for repainting old door knobs and bathroom fixtures.
***
SHOPTALK – I love to paint, but holding a brush for a long time does get tiring. If you want to paint longer and be more comfortable doing so, you need to check out the FreeHand Paint Brush Holder from GalaxG Tools. This ergonomically designed handle holds most brands of paint brushes and even adjusts to fit any hand size. It actually places the weight on the top of the hand, rather than in your hand to let your fingers relax and places the brush above your hand so visibility if better as well. There are a couple of different models available. We found ours at Home Depot but there are other places you can pick one up for yourself, including online.
* * *
Got a question or a handy tip? Send it to The Super Handyman in care of this newspaper, or visit our website at www.thesuperhandyman.com. Those of general interest will be used in future columns.
(c) 2016 Cowles Syndicate Inc.
All Rights Reserved